The Implementation of Photovoltaic Academic Service Learning at School and Its Impact on Student Schools and Student Facilitators
Keywords:
academic service-learning, photovoltaic, secondary school students, university
Abstract
This paper presents the implementation of academic service learning (ASL) and its impact on secondary school students as the community and the university undergraduate students who act as facilitators.  The facilitators are the final year students from the Faculty of Electrical Engineering undertaking a photovoltaic technology course at Universiti Teknologi Malaysia.  The ASL aims to transfer the knowledge of photovoltaic technology to the school student from the university's students and increase their interest in pursuing tertiary study in the science, technology, and mathematics (STEM) stream.  At the same time, it will benefit the facilitators by enriching their communication skills, personality, and academics. The objective achievement of the activity is measured qualitatively through a set of questionnaires after the activity.  It was found that ASL has positively impacted the school student's knowledge of photovoltaic technology.  To measure the impact on the facilitator, questionnaires were given to them after a year of graduation.  The majority of them agreed that ASL improved their communication skills and personality.  However, most facilitators agreed that ASL has minimum impact on enhancing their knowledge of photovoltaics.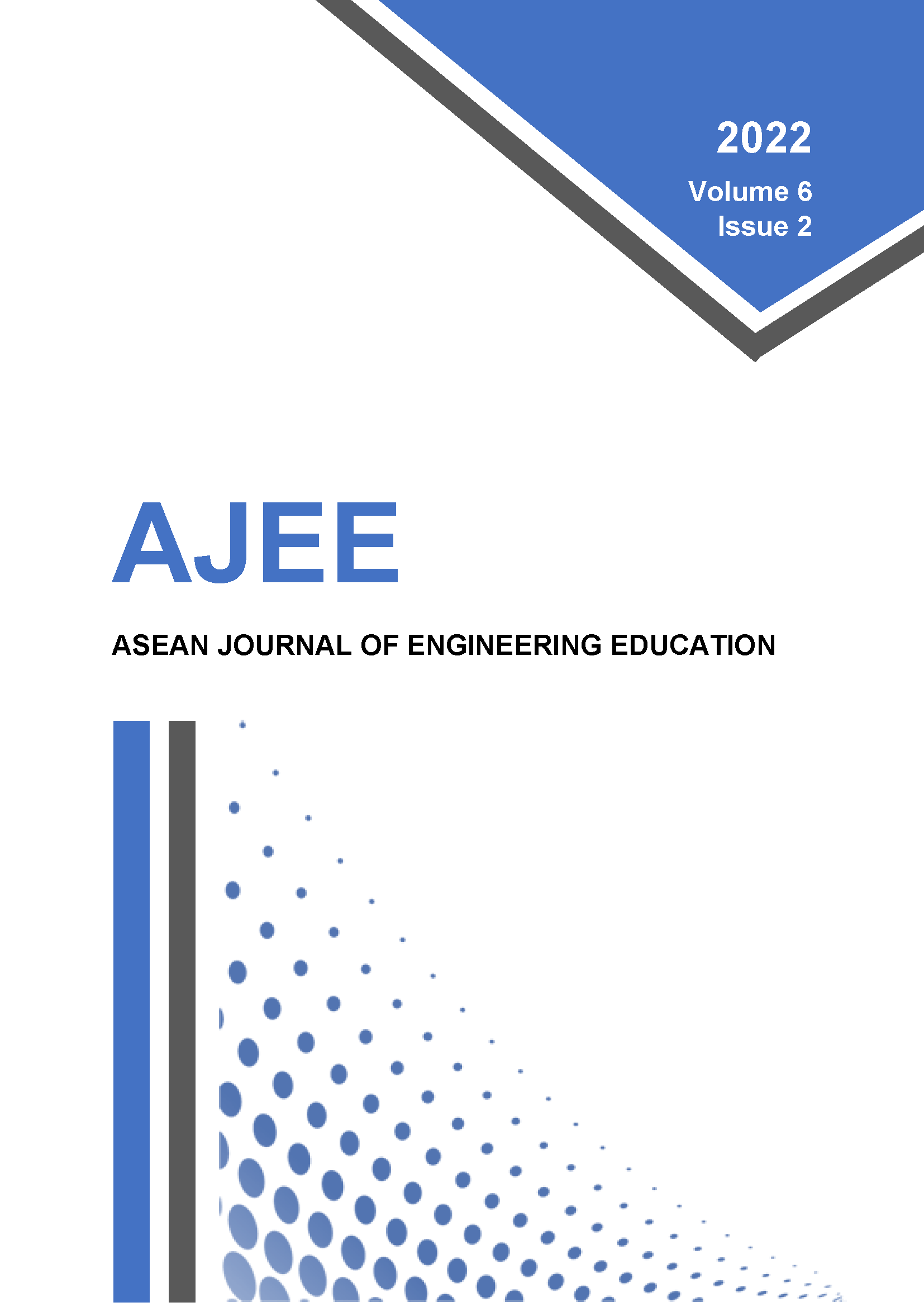 Downloads
How to Cite
Md Ayob, S., Tan, C. W., Ayop, R., & Daud, M. Z. (2022). The Implementation of Photovoltaic Academic Service Learning at School and Its Impact on Student Schools and Student Facilitators. Asean Journal of Engineering Education, 6(2), 26–30. https://doi.org/10.11113/ajee2022.6n2.103